High-quality commercial wood floors help to bring a warm, natural quality which is timeless, popular and inviting.  They feel good as well as looking good and have a reassuringly traditional appeal, even when the finish is very modern.  Wooden floors also lend a feeling of luxury to commercial spaces while offering high levels of durability and practicality.
Solid Wood Floors
Solid hardwood floors are among the most durable type of commercial wood flooring.  They are typically constructed from solid boards, planks or sheets of wood,  which may be sanded to resurface them and sealed many times over their extended lifespan.
Hardwood floors are constructed from a range of sustainably sourced natural timber.  New commercial wood floors are usually created using a hardwood, which is typically the most durable. Commercial wood floors are also treated to enhance their stability, chemical resistance and finish.
Luxury & Quality
Solid wooden flooring has always carried a feeling of reliability, class and luxury.  Properly cared for, a solid wood floor offers a low-maintenance solution with eyecatching, lasting beauty.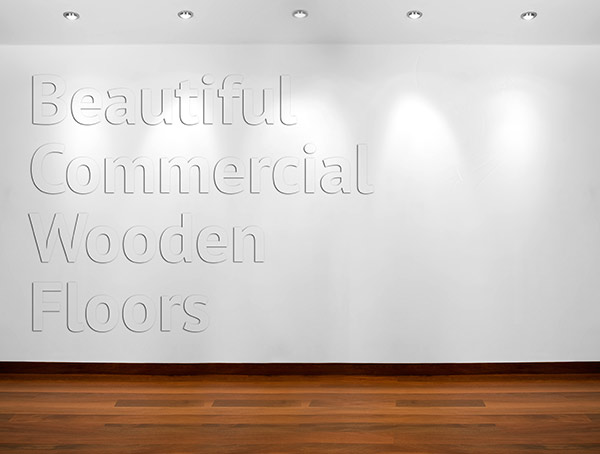 Beauty and natural appeal for traditional or modern premises
Great choice of  types and colours
Low maintenance and simple to repair
High-performance durability in busy commercial environments
A variety of finishes from a matte to medium-gloss
UV-cured finish improves durability by resisting damage from impacts, scuffs and scratches
Chemical and water resistance
Installation over concrete or suspended subfloors
Sustainably sourced and environmentally friendly
Comfortable and quiet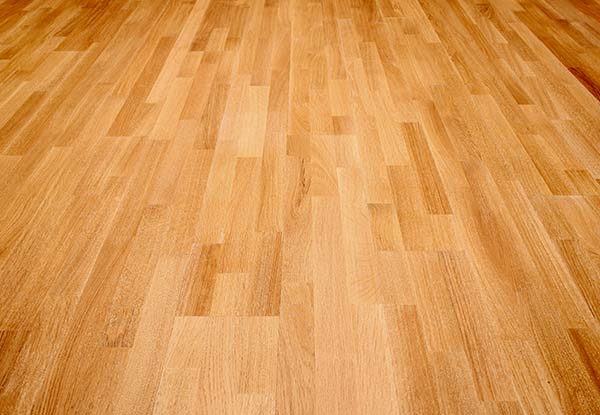 Modern & Traditional Solid Hardwood Flooring
LRS flooring brings a wide range of solid wood flooring for almost any commercial application.  We can also source antique wood stock for authentically traditional or distressed results.
Commercial grade hardwood flooring is more common than softwood varieties as it tends to be the most damage resistant, hard-wearing and naturally more richly coloured.  Hardwoods such as maple, birch, hickory, cherry, bamboo, ash, walnut and oak, are all popular choices.
Oak wood floors are particularly popular as they are among the most rugged natural types of timber and are available with a wide range of options.  Because of the generous width of oak trees, oak boards or planks range from very wide to quite narrow sizes.  Most of the hardwoods floors we supply are available pre-finished or unfinished, oil treated or lacquered.
Softwood Flooring
If you would prefer a commercial softwood flooring, there are a range of options that will please your clients.  Softwood flooring can also be considered to be the pinnacle of environmentally friendly flooring types.  One of the prime benefits of softwood flooring is that it's typically slightly cheaper than hardwood flooring.
As the name suggests, softwoods tend not to be quite as hard-wearing as hardwoods, but offer a result that can be just as beautiful.  Treated well and properly maintained, a softwood floor can offer you the perfect balance of beauty and affordability.
Sustainable and fast growing, softwood is usually taken from species such as fir, pine, spruce, cedar, redwood or cypress. Should the project suggest a commercial softwood flooring type, we have a range of options to compliment the fit-out beautifully.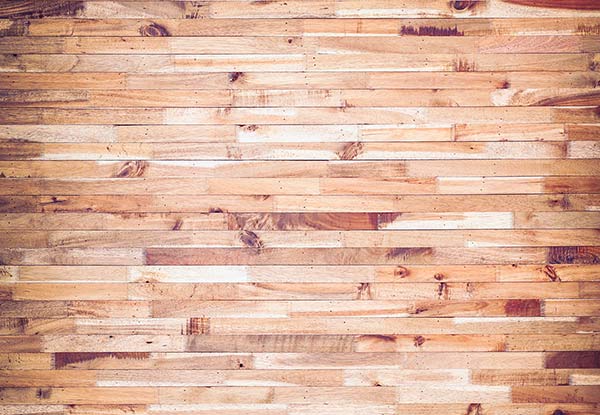 We generally recommend commercial engineered wood floors over solid wood floors where temperatures and humidity are more variable.
Engineered wood is a combination of a plywood (or HDF) base, topped with a solid wood layer. The base layers run in different directions, giving more resistance to expansion and contraction than solid wood and improved stability in situations where moisture and temperatures vary.
Although solid wood floors have a very special appeal, in some circumstances, engineered wood flooring can be a more reliable option.  For example, if you have underfloor heating, engineered wood is a good choice as it's slimmer profile allows the heat to rise through it.
Engineered wood flooring offers all the beauty of solid wood and once laid is basically indistinguishable from the natural equivalent.
As you would expect, we offer a great range of engineered wood floor types and finishes which will suit the project, whatever the concept.  We can also offer herringbone or traditional plank style installation patterns of your chosen type of flooring.
Whether you choose a solid wood floor or engineered wood flooring, you can be confident that the fit-out will benefit from an authentic wood finish.
LRS Commercial Flooring Experienced Wood Floor Installers
LRS staff are experienced wood floor installers and create beautiful results which you will be proud of.  The care we take to install timber flooring will help to increase the durability and finish.
We can help you choose the best commercial floor for the job.  Once it is installed, we can also offer care advice to help clients to maintain the floor in great condition for as long as possible.
Get in touch with LRS Commercial Flooring
We have the flooring experience to complete your project


Perfect Commercial Flooring
Let us bring your ideas to life!