Commercial Cord Carpet is a thin, backed, sheet based type of carpet.  Usually featuring a ribbed profile and relatively short, dense pile it is resistant to heavy traffic.  Sheet cord is a cost-effective, practical and attractive way to cover large floor-spaces.
Corded carpet is often used in similar circumstances to hard floor coverings, but offers greater comfort under-foot.
LRS Commercial Flooring offer cord carpet in a range of durable specifications, right up to ultra-heavy contract rated carpet.  It is stain resistant and easy to clean.
Great Range Of Styles & Design Possibilities
You'll not be disappointed by the choice of styles, colours and patterns available to you as LRS can help you find the best solution from the extensive range.
Carpets can be a single colour or have a design pattern which can help to obfuscate dirt and stains as well as adding visual texture to the carpet. Where carpets are liable to be subject to frequent soiling, we suggest that you pick a patterned carpet that has the right overall hue.
Cord carpet can be cut without fraying – to match the shape of your space.  Our installers can fit any room shape and feature and can also make use of this flexibility to create 'zones' by using multiple cord colours or patterns for different areas of the same floor.
Where decorative patterning, zoning and demarking are desirable, you may also want to consider asking us about our commercial carpet tiling service.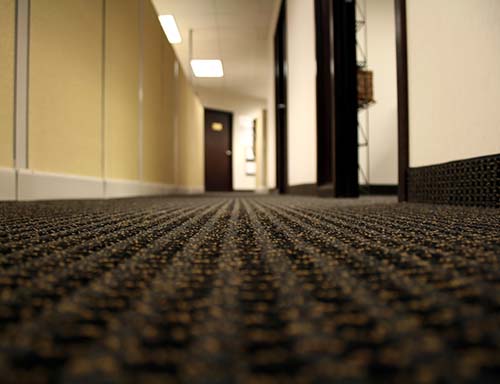 Commercial Cord Carpet Applications
Due to the durable and practical nature of cord carpet, it is perfect for any high-traffic environment where hard-wearing and easy to clean floor covering is essential.  When corded carpet becomes damaged beyond repair, it relatively inexpensive to replace.
LRS Commercial has installed commercial grade sheet cord in a wide range of premises, such as:
Offices
Medical centres
Exhibition spaces & events premises
Universities, colleges, schools
Retail outlets / shops
Travel lounges
Cafés & bars
Social clubs
Municipal buildings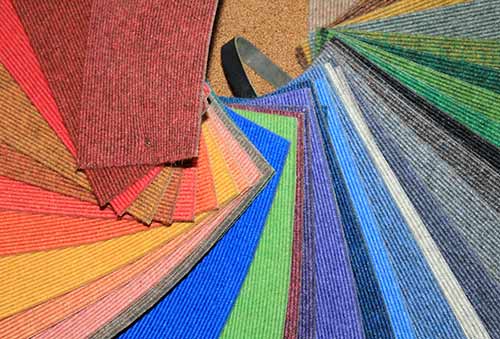 Get in touch with LRS Commercial Flooring
We have the flooring experience to complete your project


Perfect Commercial Flooring
Let us bring your ideas to life!